The Tree Top Challenge is Australia's first and largest High Ropes Adventure Park and now has 3 huge Adrenaline Park locations across the Gold Coast, Brisbane and Sunshine Coast. located at Mount Tamborine between Brisbane and the Gold Coast And inside Currumbin Wildlife Sanctuary on the Sothern Side of the Gold Coast. At the Tree Top Challenge you will have an adventure filled experience as you undertake amazing and unique TreeTop challenges spread over our courses, spanning through many acres of un-spoilt natural bushland. We combine rope and wire challenges giving you the opportunity to conquer your fears and have a whole lot of fun. You will Hang about in the trees, climb the ladders, balance on the suspended bridges and jump on up to many huge ziplines(flying foxes) with many spanning over 120 meters - it's great fun, very high and best of all it's very safe. Book your high ropes Brisbane, Gold Coast or Sunshine Coast adventure today!
---
Mount Tamborine Tree Top Adrenaline Park Tours
With the inclusion of our latest Blue course the TreeTop Challenge is now so large, it's good to give yourself half a day to undertake all 6 of our self paced courses / tours. Because of the unforgettable & massive adventure experience you get at the TreeTop Challenge we are now regarded as the Adrenaline Park Attraction for the Gold Coast, Brisbane & South East Queensland. To view more about the Mount Tamborine High Ropes Attraction, click here
Currumbin Adventure Attraction
The TreeTop Challenge has now opened up inside the Currumbin Wildlife Sanctuary & with 80 huge TreeTop Challenges there is so much to see, conquer and have a whole lot of fun. We recommend giving yourself an entire day to make the most of our High Ropes Adrenaline Park here because there is so much to see and do! To view more about what is on offer at Currumbin which is only 20 minutes from the heart of surfers paradise, please click here
---
Safety Equipment
All safety equipment (Helmet, harness and gloves) is supplied and participants are fully instructed on its usage before beginning the course. Qualified supervisors are present throughout to guide adventurers and ensure their safety at all times. All you need to bring are closed-in shoes and a daredevil attitude
---
Whats the maximum weight?
The maximum weight we allow is 120kg
---
How big is the harness?
Our harnesses have a diameter of 110cm
---
What are the minimum requirements?
We have 2 minimum Requirements
You need to be at least 7 years old
You need to be to reach 160cm with the palms of your hand stretched above your head
Days of Operation
The TreeTop Challenge Adrenaline Park is open everyday except:
New Years Day
Anzac Day
Christmas Day
Boxing Day
Height Requirements
You must reach a minium of 160cm to the palm of your hard to attempt our easy and medium courses
Don't worry if you cannot reach, we have a juniors park as well!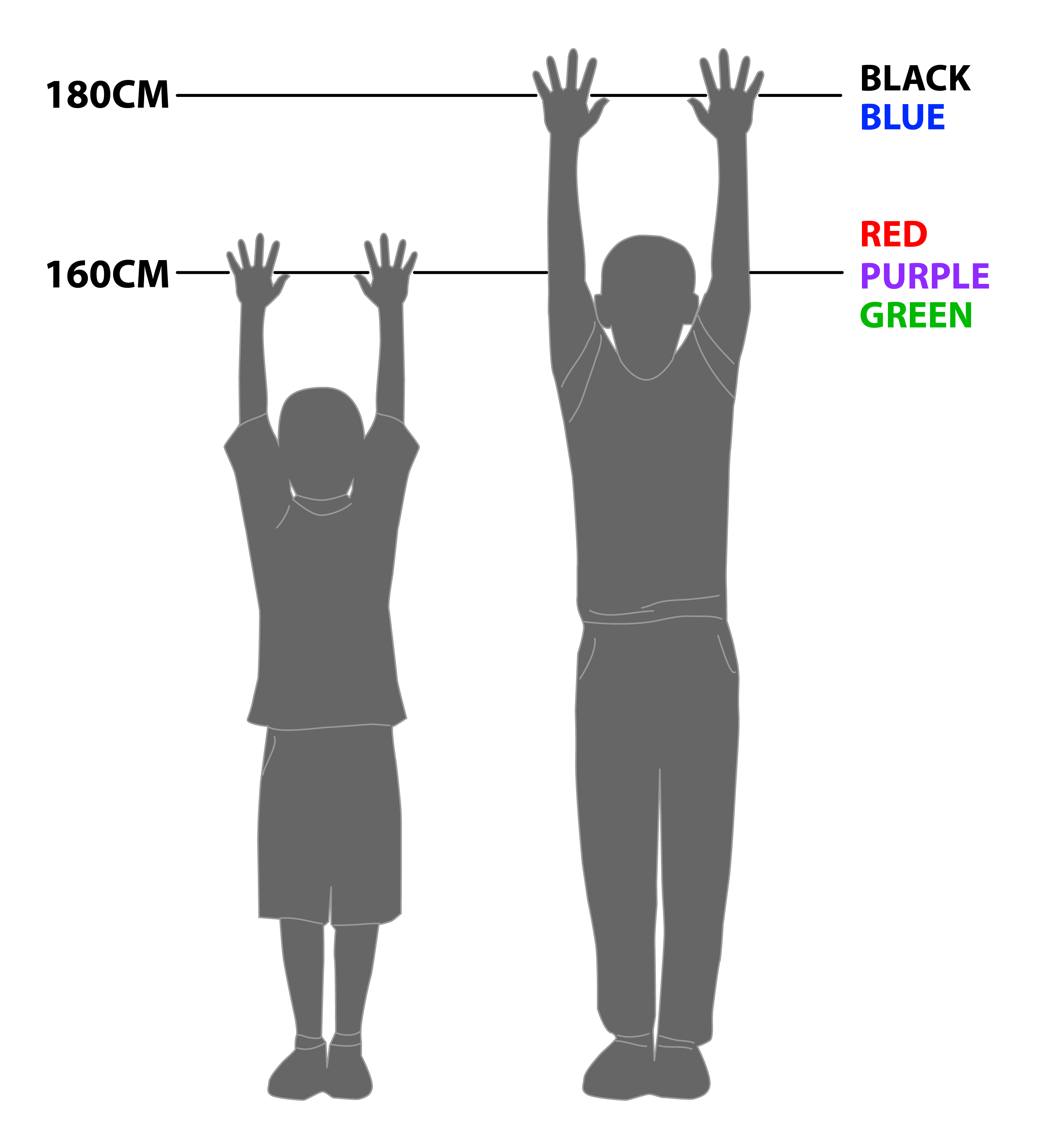 Course Details
To complete all the courses you will need about 3.5 hours. Your entrance fee covers all of your equipment hire and access to the courses for the entire duration of your visit.
---
A Leading Gold Coast Attraction
At less than an hour's drive from the Gold Coast and South Brisbane, the TreeTop Challenge is the adrenaline park attraction for those in the city who want to raise their adrenalin levels! Whether you're a local or just visiting, our unique courses must be on the list of what to do for anyone taking or thinking about an adventure tour. Our courses are catered to a range of ages and levels, and we can take groups of all sizes. Whether you are seeking Queensland attractions or looking for things to do in Brisbane or the Gold Coast, our adventure parks are totally unique and a whole lot of fun!
---
TreeTop Challenge Currumbin Height Requirement:
The Tree Top Challenge adventure park high ropes courses have been designed for children and adults alike for family fun, fitness and team building. Participants must be able to reach 160cm at the palm of their hand to enter. To measure yourself or a child, stand with flat feet on the ground and raise arms above head with hands outstretched. Measure from the ground to the middle of the palm of the hand. To continue to the advanced Black Course, particiants must be able to reach 180cm.