Adventure Park Highlights
Highest adventure course in Australia
100 epic challenges
12 massive flying foxes and ziplines, including a 120m one
5 courses to tackle, from easy to Black Diamond extreme
Suspended in stunning rainforest
Regular TreeTop Challenge Prices
| | |
| --- | --- |
| Adult, ages 14+ | $60pp |
| Child, ages 8 to 14 | $50pp |
| Family, 2 adults, 2 children | $200 |
| Concession, must show valid card | $55pp |
| group, 10+ tickets | $48pp |
Adventure Park Details
Our Adventure Challenge stretches through 8 acres of the most incredibly lush rainforest (which we think looks like the dense green of the Daintree in Far North Queensland). Expect to have a thrilling day out in nature as you conquer personal goals, have a whole lot of fun and soak in stunning views from the tree canopy.
All our adventure parks are self-paced so you can complete each circuit at your own speed. The first 2 Green courses are easy and designed for everyone in the family. It's a chance to enjoy the rainforest and build confidence in the sky. The third course steps it up a notch with huge ziplines, ninja games, stunning heights and opportunities to really face your fears at every turn.
If you think those are a piece of pie, wait for the final 2 Black circuits. We believe these are the highest and scariest high ropes courses in Australia. We've designed these super challenges for ages 14+. They will absolutely push you beyond your comfort zone.
All adventurers can explore the first 3 huge courses (multiple times if they wish!) that are designed for ages 8+ and can reach the minimum height requirement, while the 2 extreme Black courses are accessible only for people who can reach 180cm to the palms of their hands with both hands stretched above their head. If children under 14 can reach the height requirement, they can attempt the black courses if they purchase an adult ticket.
Our Sunshine Coast Adventure Park is located right beside the Big Pineapple itself. You probably know the iconic Queensland attraction for its banana split sundaes and train rides – but now we're part of the revival bringing extreme thrills and heart-pumping fun. Grab a selfie with the 16m high, heritage-listed fibreglass fruit before checking in with us. Look for the nut hut, that's our reception.
Abs are not necessary, but some fitness is required to complete the course as you do need the strength to climb through the trees. It takes approximately 30-45 minutes to complete a circuit, and roughly 3hrs to complete the whole Sunshine Coast park. We use the highest grade safety equipment and our state-of-the-art smart belay system will keep you attached to the wires at all times.
If you're keen to escape to a world of adventure, push past your comfort zone and challenge your body – join us and experience extreme thrills at our Big Pineaepple Adventure Challenge on the Sunshine Coast.
We're located at The Big Pineapple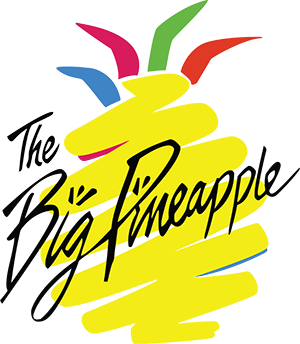 Our Sunshine Coast Adventure Park stretch through 8 acres of incredible rainforest right next to the iconic Big Pineapple structure. After you've tackled all five courses within adrenaline-pumping challenge, take a selfie with or climb up inside the heritage-listed fibreglass fruit and explore the other attractions also located, such as Wildlife HQ and the Montville Coffee Cafe.
For more information about the Big Pineapple, go to: http://www.bigpineapple.com.au